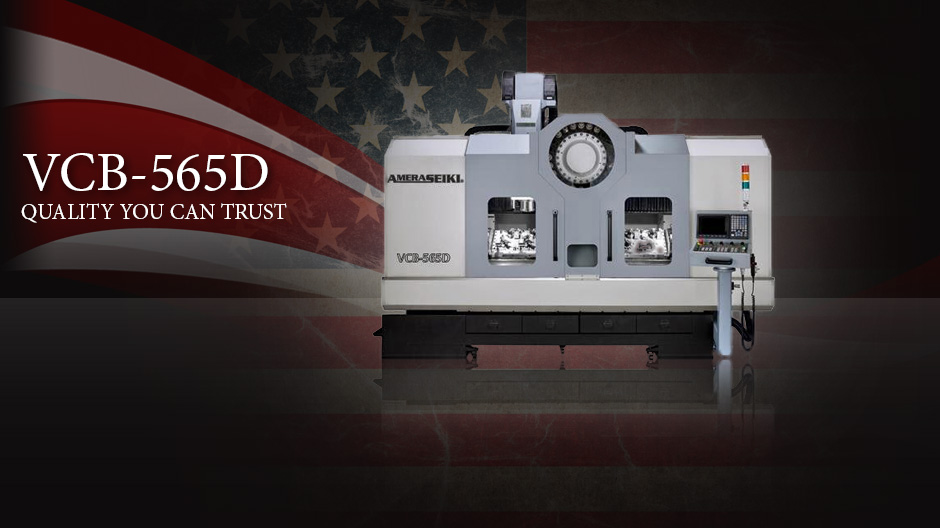 From metals to plastic, from die to mold work, and from piercing to patterns, Amera-Seiki's new vertical machine center (VMC) can penetrate any material and handle any job.
Our machines offer state-of-the-art technology that save you valuable time and money.
Amera-Seiki's unique closed bridge vertical machine center is ideal for projects that have specific component tolerance requirements.
Designed to be uncommonly strong, sturdy, and durable, the Amera-Seiki VMC Machines tackles projects other conventional vertical machining centers just can't handle.
In fact, our closed bridge vertical machine center supplies five times the structural rigidity of a typical 'C' frame machine design.
Built from cast iron, our machines weigh 33 percent more than traditional machines. Our powerhouse closed bridge machines go the distance and provide stability even during high-speed and heavy-duty conditions.
While most models offer simply spindle to column distance travel, Amera-Seiki's design offers Y-axis stroke of more than 51".
Why is this important? Extended Y travel allows you to work on bigger parts using a smaller machine footprint in your shop. You save space, time, and money.
Accurate, flawless, and reliable … these are just a few of the words our customers use to describe our products. That's why we have a 90 percent customer repeat rate. Contact Us today, call us today at (319) 730-0310 to see how we can help you decrease your down time and boost your production.